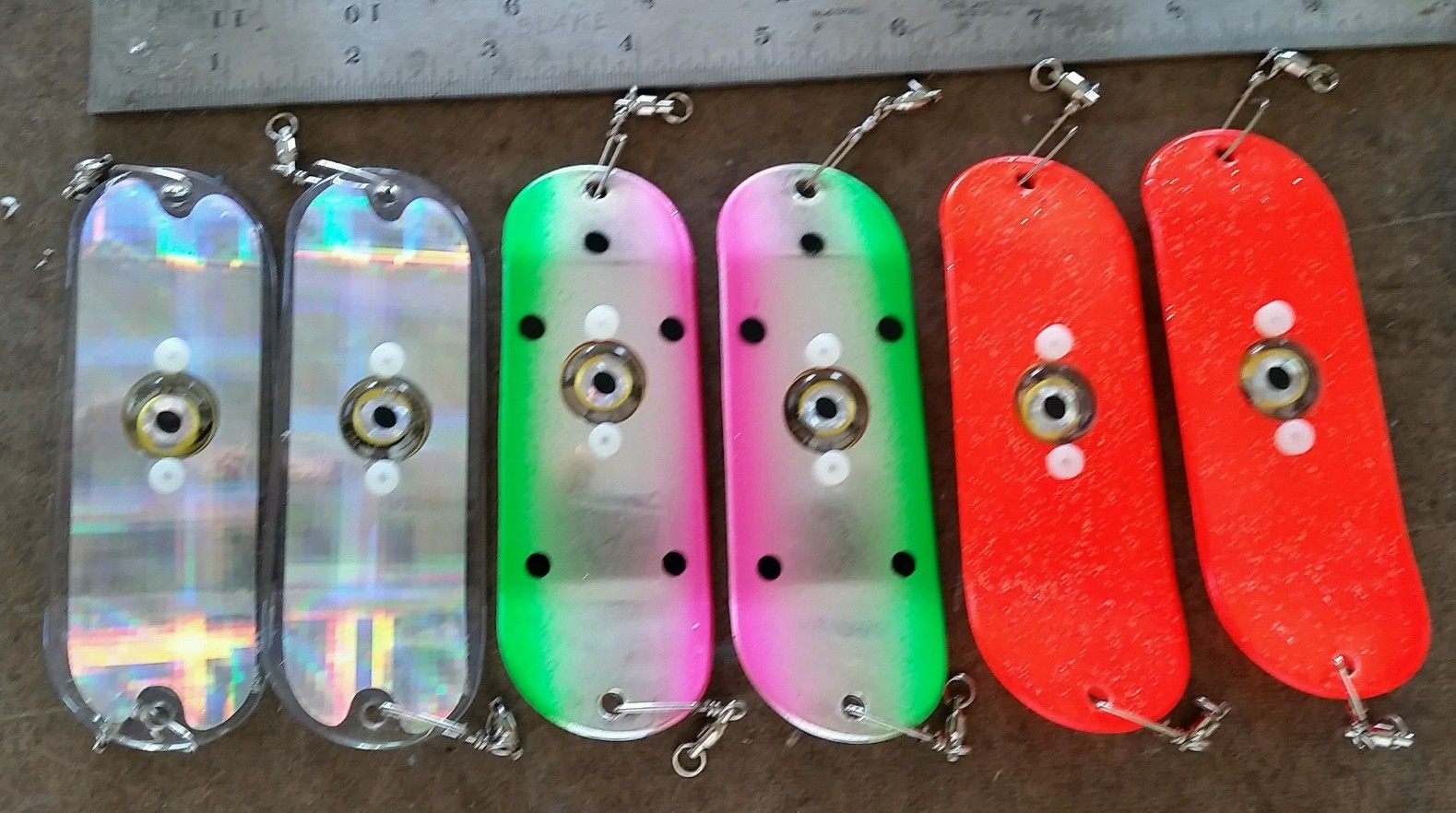 The new LED enhanced
Pro-Troll flashers turn
on automatically as they enter the water and off again when removed. It's brilliant LED light reflects off the surface of the Pro-Troll flasher giving it maximum flash in deep, low light and off colored water conditions. The LED lights last for up to 80 hours of continuous use and is fully replaceable. Check out the latest innovation from
Pro-Troll and Lil-Pro Lure Co.